Premium Poker Provider

In the last couple of years we often got the feedback from players that Pokahnights was becoming to big and it was starting to look like a poker factory. With over 10.000 unique players in our database we can't deny that Pokahnights has become much much much bigger than we expected.

Residents & Guests
By repositioning Pokahnights we want to play more the hand of 'quality' here and therefore downsize our club a little bit. The way we see our club evolving doesn't really work with 10.000 players. Our choice is pretty drastic but we want to attract a maximum of 100 Resident players that we like to offer a fantastic poker experience.

Of course not all 100 players will show up at the same time. That's why we welcome Guest players too every event day. Because it's really not our intention to exclude any players, but before anything we want to create a solid ground first on which we can start building. If we succeed in securing the future of our club in this way, it will be beneficial for everyone.That's right, let's learn to walk before we start running again. Once our business model of Pokahroom Antwerp is validated it's our plan to multiply it in several other cities so we can entertain a more broader audience again.


Offer Pokahnights
In 2019 we will only be playing on Friday, Saturday and Sunday. That's 3 event days per week and our events will vary from month to month. We tested a whole bunch of events the couple of years and the strongest will survive.

There will be 4 main events every weekend: Friday night, Saturday afternoon, Saturday evening and Sunday afternoon. Of course we will organise a lot of side events too next to our main events. Offering a premium poker experience is one goal, another one is guaranteeing our players a very cosy time with good food and tasty drinks, so in general: a fun night out with friends.

The schedule for the summer of 2019 will be published shortly.
Pricing
We will use 2 different models here

RESIDENT OR GUEST
Either you take 1 of the 100 available Resident seats for €175 per month and you are free to visit our room on every event day and play whatever event for €20 you like. So in fact you are only paying a monthly €50 membership fee (read below what you get for this monthly membership) because the remaining €125 is free to spend on food and drinks.

Or you choose to be our Guest and simply pay €50 per visit so that's €50 per event-day (not per event!). In this €50 we have already included 1 buy-in of €20 and the remaining €30 is free to spend on food and drinks that same day. Every new event inscription will simply cost another €20.


DETAILS
Whether you are Resident or Guest, you both enjoy following advantages:
Premium room - we will have transformed Pokahroom Antwerp into a little treasure in every possible way: team, service, materials, screens, sound, food, drinks, etc... everything will fall 100% into place to offer our players the most premium poker experience known in our country.
Min cash

- you will be in for a pleasant night out with friends with a min cash of €50 at stake through a steeper payout table. So playing ITM will be more than enough to spend a free night at Pokahroom Antwerp, everything more is extra.

As a Resident player your Pokahnights experience will look like this:
Slack Communication - we are saying goodbye to Facebook, Instagram and newsletters to inform our players. We will keep these channels for marketing purposes, but our communication with our Residents players will be done via Slack, a private communication tool, managed by us. So Residents are in direct contact with the team of Pokahnights.


Your seat will be ready - Residents will be able to reserve their seat up and till 3 hours before the start of an event day for the events they would like to play. If they don't or forget, the event could be full when they show up, but still, even then we will do our best to give everybody a seat. Our Slack channel will be open 24/7, so if a seat is available the moment your request comes in, you are certain of a seat.


Resident Night - Once a month, the last Thursday of the month, we will organise a Resident Night, only accessible for Residents. During this night we will make sure there is an 'interesting' prize pool to play for and some surprising extras... Our Resident players will be treated like kings or queens, once you experienced a Resident Night, you should be in for the long run, at least that's what we are aiming for!


40% Rake-back - Each Resident player receives a 40% rake-back, payed out in food&drinks vouchers worth €50. So you will immediately receive such a voucher after every 50th event you play.


Ranking - Each Resident player will automatically be ranked in our monthly Resident ranking. Every month your best 3 results in a main event will count for this ranking. If you manage to finish in the top 10% of this ranking by the end of the month, you will receive a food&drinks voucher worth €50 for the next month.


Discount Pokahshop - Resident players always receive 10% extra discount on all articles in the Pokahshop, on top of any other running promotions in the shop.


As a Guest player this is your deal at Pokahnights:
Just find your way to Pokahroom Antwerp and play the events with available seats. Like always we will do our best to give everyone a seat. You don't have to pay any monthly membership fee, but you will be required to pay €50 every visit (event-day). That's already €20 for 1 event and the remaining €30 is free to spend on food and drinks during that same day. Every new event will simply cost the buy-in of €20. No worries, we'll be offering a decent menu card in the room and on Saturday & Sunday you can also enjoy a tasty brunch between 12h and 14h if you like.


MEMBERSHIP CARDS
We no longer work with drink cards. Both Resident and Guests players will need a membership card. This is a kind of bank card on which everything is taken care of. It will be used to keep track of your personal data and players can upload credit on it to spend in the room. We will charge you 15 euro for it, that's a one time fee, but for an occasional Guest it will also be possible to go for a 'temporary' card. Then you just pay a 15 euro guaranty, which you will get back after returning the card when leaving the room.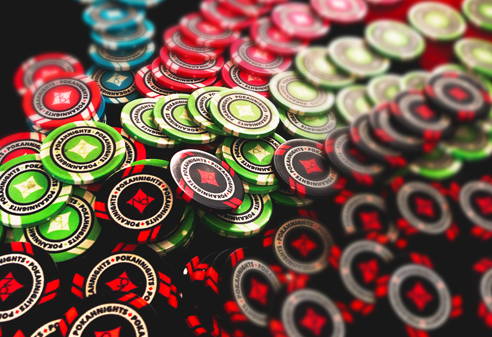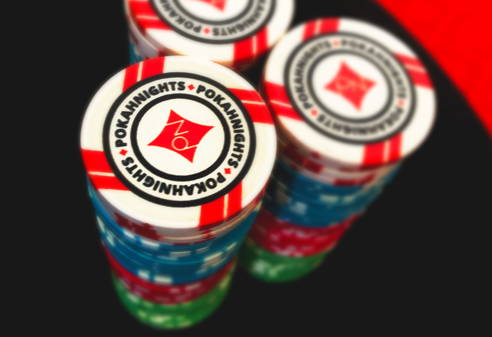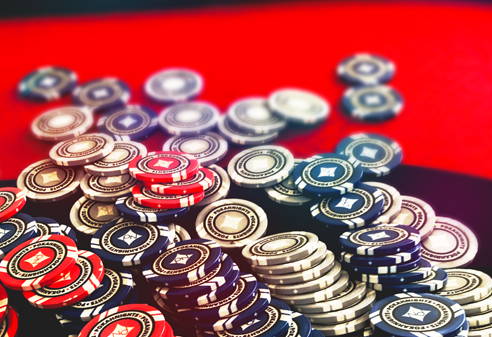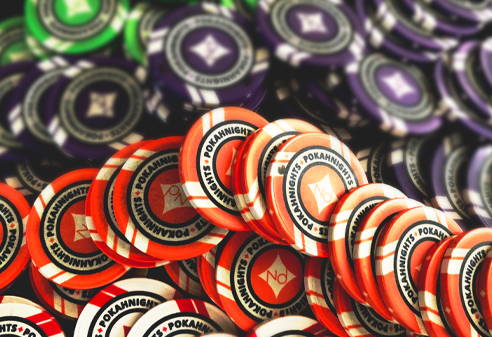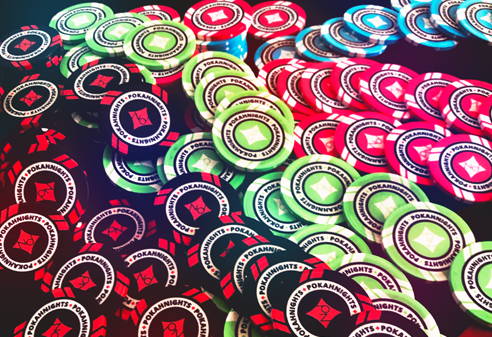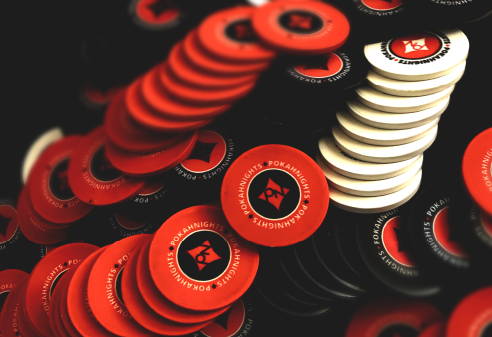 A chip and a chair
It's all quite new to us too, we will have to find our way in the new room just like you. Anyhow, we went all-in to ensure it will be a completely new and stunning concept. We invested a lot of money ourselves into the renovation and have put ourselves at risk in the eyes of the many partnerships we made.

So it's very heart warming to receive so much positive feedback and love, but unfortunately these are not paying methods yet (yes, we checked) for our kitchen supplier, furniture producer, screen supplier, etc... To finish off everything superbly, to take the room to the next level, and to attract a talented team that can offer you a premium experience, we can still use every eurocent we can get.
In our Pokahshop you can already claim the first Resident seats for the first (extended) month in the new Pokahroom Antwerp. Next to the memberships you will be able to purchase an oldschool Pokahnights collectors item as in.. yes that's right, you ask, we listen... your own set of Pokahnights 2009-2019 Poker chips. Whether or not in combination with a Resident seat, you will get to choose between 7 different kinds of stacks.
Are you in? We can hardly wait to meet you all in our new room in July!